Post by Dan on Jul 23, 2018 20:48:18 GMT
Bodyshot
Bodyshot Cocktail Flavored Little Cigars are made by Cheyenne International - The Largest Small Tobacco Company In America, based in North Carolina. Their products include: Aura, Cheyenne and Decade cigarettes, and Bodyshot, Cheyenne and Derringer cigars.
Bodyshot are available in 5 cocktail flavours:
- Mojito,
- Rum & Cola,
- Sangria,
- Trance (also known as Energy Drink)
- Whiskey
They say:
"Everybody deserves a shot! Bodyshot cigars are the perfect complement to an exciting night on the town and offer adult smokers a taste like none other in 5 stimulating flavors! Experience the best in cocktail flavored smoking pleasure. From a company you can count on for quality and affordable tobacco products, comes a new little cigar that appeals to those who are looking for that special something. Bodyshot Little Cigars are a perfectly blended mix of tobacco and cocktail flavors packaged in an alluring hard box that is sure to stand out. With five different flavor options, have no doubt that you will be back for another round. Made in the USA, in the heart of American tobacco country."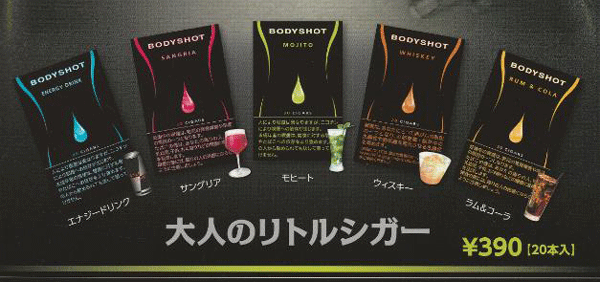 <--- Energy Drink renamed as Trance in some markets.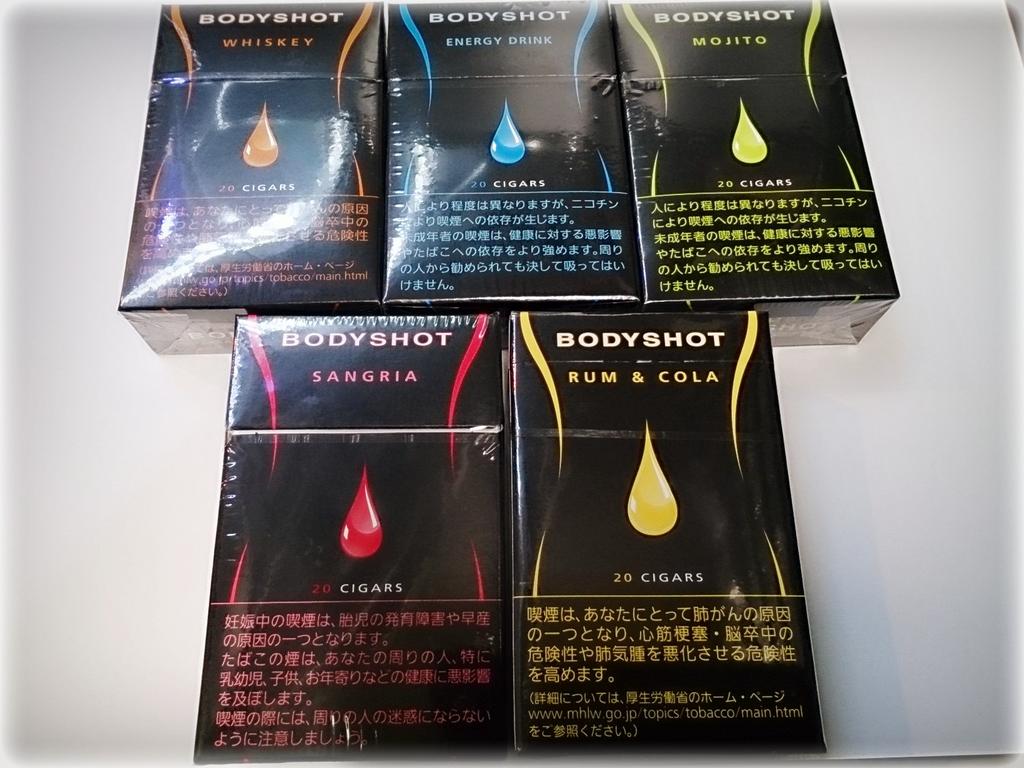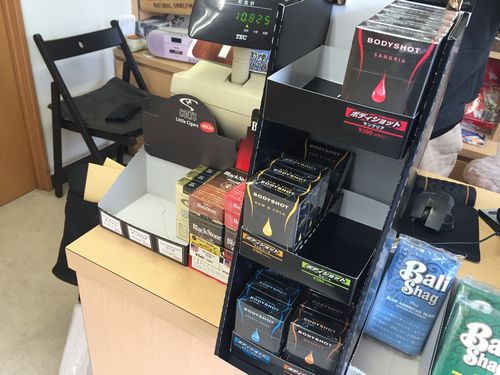 Product Home Page:
cheyenneintl.com
Where to buy:
www.pinecigars.com/BodyShot-Cigars_c_926.html
www.cheaplittlecigars.com/BodyShot-Cigars_c_926.html
www.eacarey.com/bodyshot.html
shop-aura.no.coocan.jp/bodyshot.html