Post by Dan on Jul 27, 2018 15:55:00 GMT
Aroma Rich
"Richmond" are a brand of cigarette manufactured by Imperial Tobacco in the UK. These are not to be confused with Richmond Tobacco Co.
Richmond Tobacco Co (United Kingdom) was established in 1994 and is one of the largest British-Russian tobacco companies. Richmond Tobacco Co has been working on the Russian tobacco market for over 20 years becoming one of the significant players in this industry. By the present time Richmond Tobacco Co. has earned very good positions on the market with a widespread dealer network throughout the Russian Federation. Richmond Tobacco holding includes 2 Russian independent cigarette manufacturers "Inter Group" and "OAO Donskoy Tabak" and occupy 5% of the Russian tobacco market.
Richmond Tobacco Co. manufactures and distributes cigarettes, cigarillos, cigars, pipe tobacco and other tobacco products under the following trade marks in the Russian Federation: Richmond, Senator, Aroma Rich, Aroma de Habana, Cigaralles, Redmont, Kiss, and Continent. Their main HQ is located at Electrozavodskaya str. 24, Moscow, Russia, and their markets include: Russia, Americas, Africa, Asia, Belarus, Caribbean, North America, and Eastern Europe.
Armona Rich are/were manufactured in Armenia, with the following flavours:
- Irish Coffee
- Apple
- Vanilla (Limited)
- Wine Grape / Grape
- Rum and Cherry
Irish Coffee Superslims:
Apple
Vanilla (limited)
Wine / Grape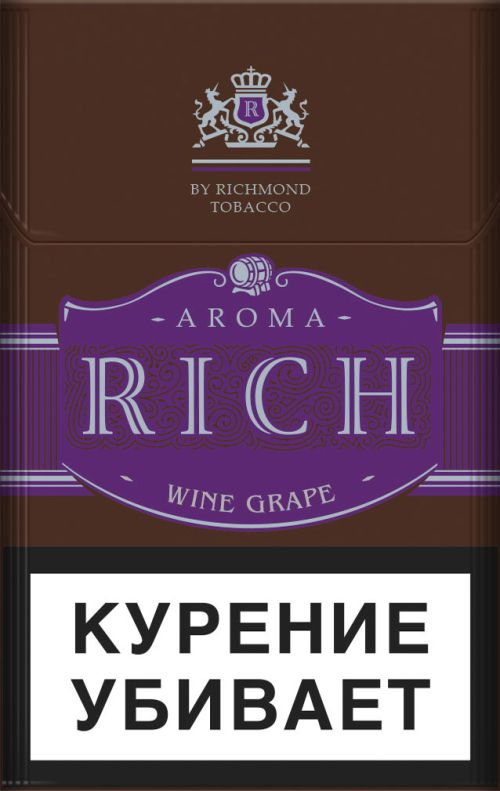 Rum and Cherry