Post by Dan on Aug 1, 2017 18:17:57 GMT
Virginia Slims
Virginia Slims is a cigarette brand that is owned by Philip Morris. In the 1990s Virginia Slims presented its brand's image as "more pretentious, more image conscious, more self-absorbed, and older" than that of following "It's a Woman Thing" Virginia Slims campaign introduced in 1996. The campaign tried to make "statements about today's women that are universally understood". Virginia Slims brand's uniqueness developed by Leo Burnett stated, "Virginia Slims… helps instill confidence in women by creating a 'sense of belonging' through relevant insights".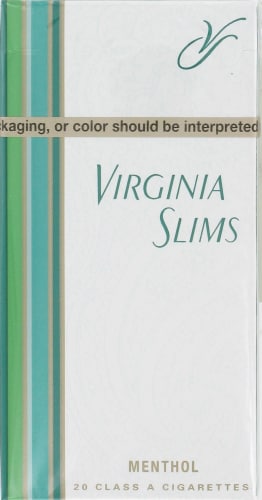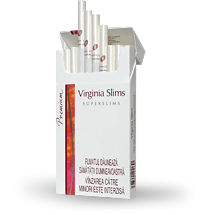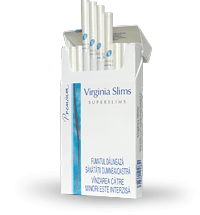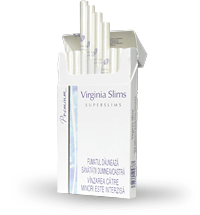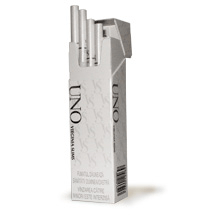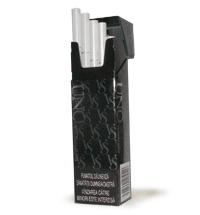 Post by Dan on Aug 1, 2017 19:34:57 GMT
ROSE
These were limited special edition packs, which are impossible to get now.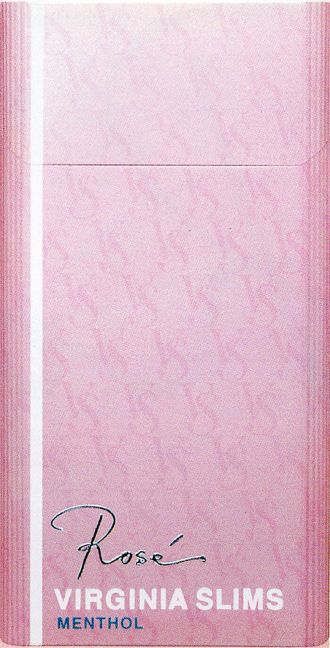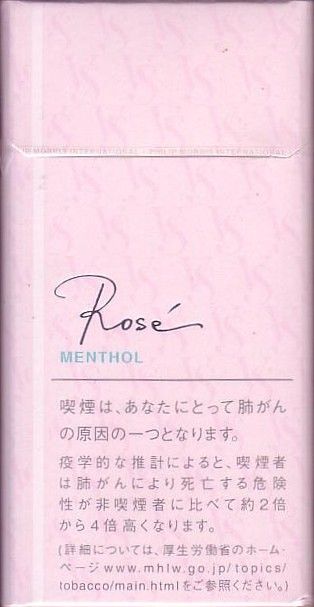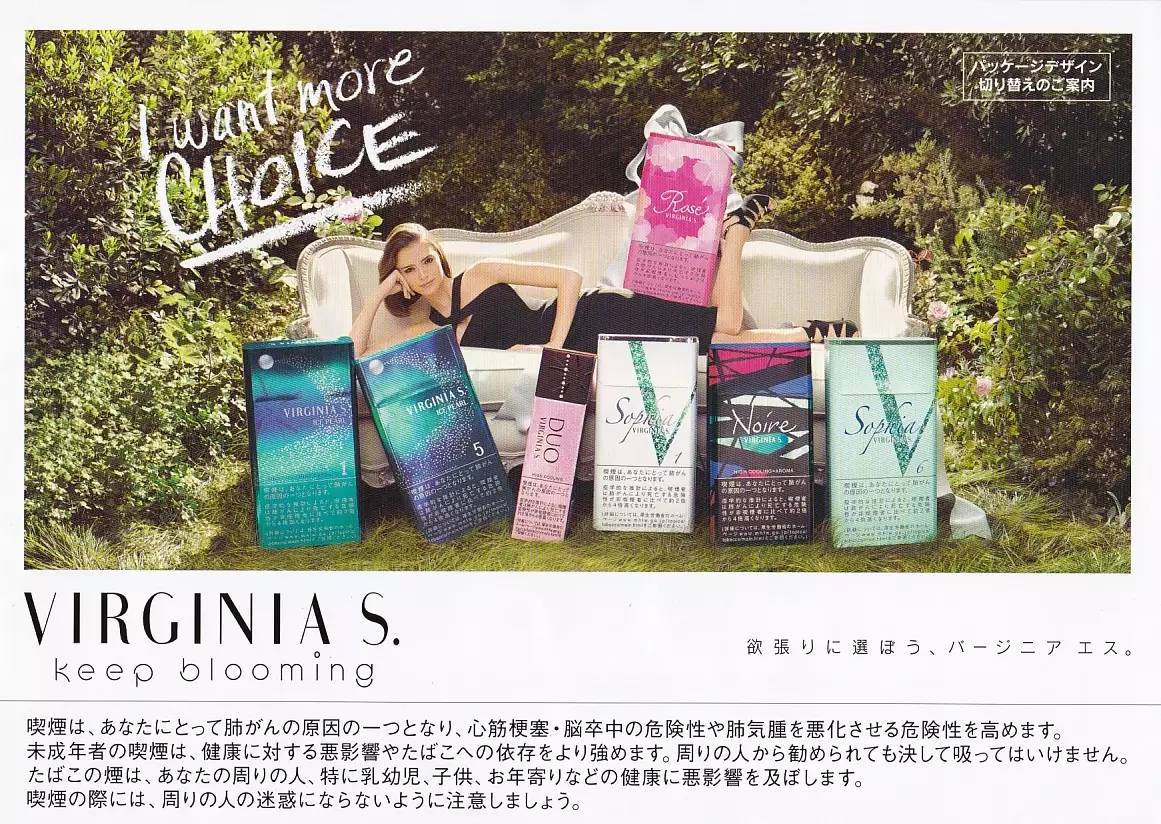 Post by satincigarette on Aug 1, 2017 23:16:00 GMT
Dan, you need to cross the pond and help the folks out in Richmond! Must say, you make a much better market pitch than Phillip Morris! Kudos again...
RR
Post by Barbara on Mar 15, 2018 14:05:52 GMT
What color pack are the Virginia slim ultra light super slim
Post by Dan on Mar 15, 2018 17:45:25 GMT
Virginia Slims Superslims range are all white with a band the same colour as the pack design. In America the packs are known as Virgina Slims Superslims, but in Europe they also have Uno, and in Japan they have Duo - which I presume are the same.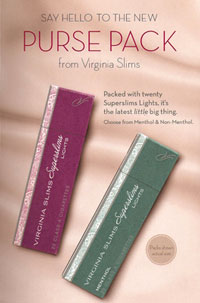 #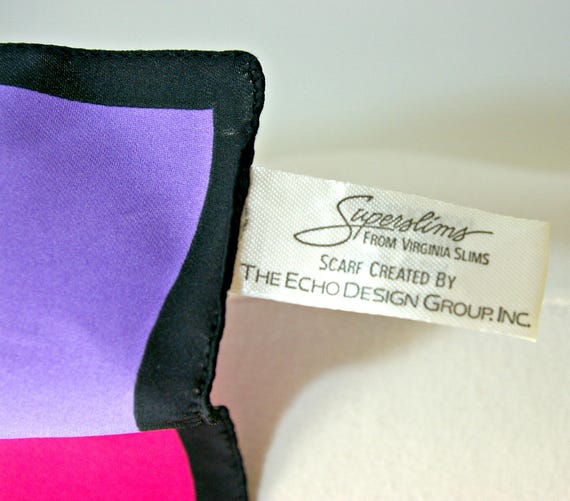 Virginia Slims Duo (Japan) and Uno Superslims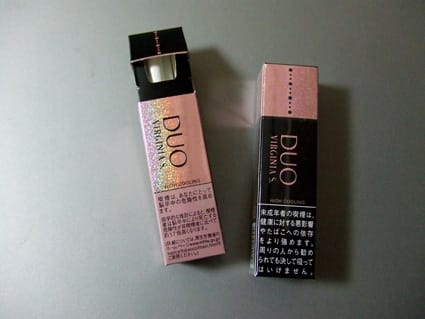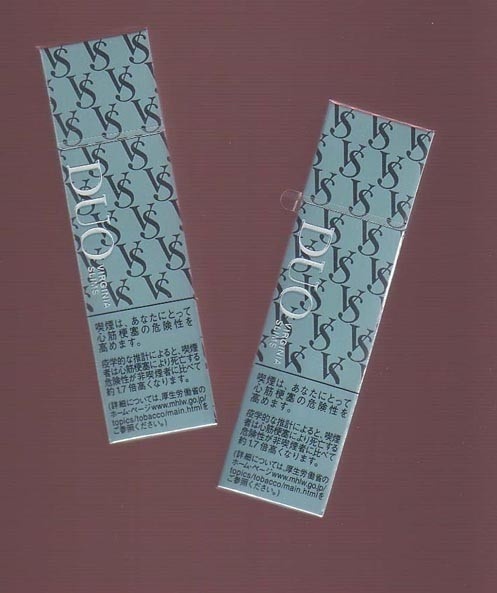 Virginia S. (Kingsize)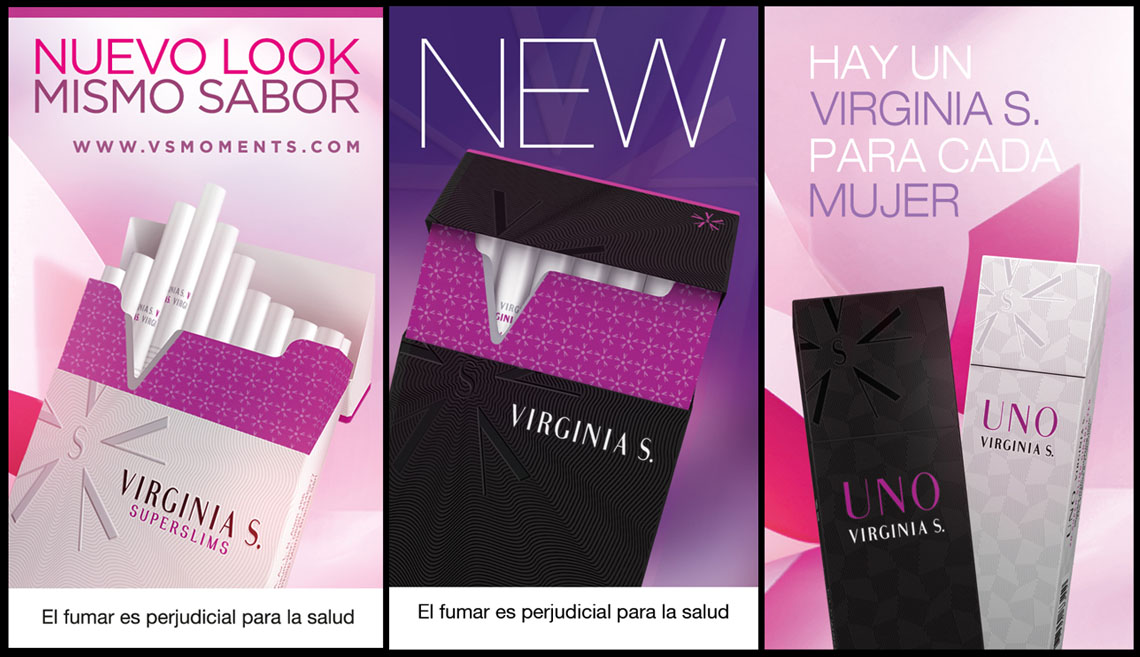 Virginia S. by Eve
Post by virginaslimfan on Oct 4, 2018 5:49:00 GMT
Did Virgina Slim's ever make a full flavord 120? If so are they still being sold.
Post by virginaslimfan on Oct 4, 2018 5:52:47 GMT
I wish we had those colerful packs here in the states I think they would attract more young lady's to buy then.
Post by Dan on Oct 4, 2018 12:37:36 GMT
The Japanese designs are exceptionally beautiful, but I also like the American designs as well. Compared to what we now have in the UK - which are all the same colour and covered with government spin and terrorism

- the American packs feel retro and 70s and warm and friendly.
Post by Dan on Oct 5, 2018 17:44:26 GMT